"I define connection as the energy that exists between people when they feel seen, heard and valued; when they can give and receive without judgement; and when they can derive sustenance and strength from the relationship" Brene Brown
Connect with other soulseekers in a range of inspiring seminars and workshops.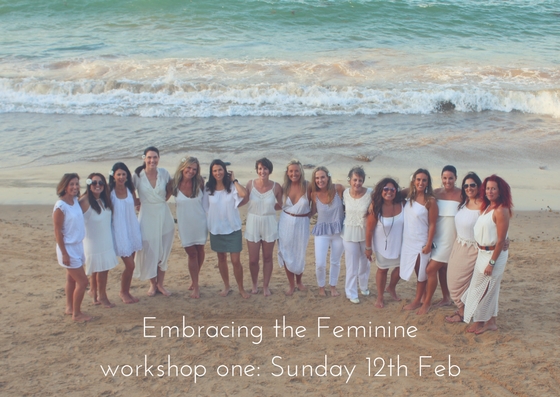 Embracing the feminine
A workshop for women
A mini retreat including meditation, intention setting, journaling and self-love to reignite the feminine Goddess within.
Date: Sunday 12th February 2017
Time: 12 - 4pm
Location: Erina
Cost: $50 (afternoon tea provided)
"The Goddess doesn't enter us from outside, she emerges from within" – Marianne Williamson
As women we have evolved to embody our masculine energy, dominating our feminine at times. We juggle work, parenting and life in general and spend more time in 'doing' than we do in rest, repair and 'being'.
"I feel more confident about my inner feminine goddess -
and bringing her to the surface with panache. Thank you Naomi" Paula.